Chaniotis Rentals: Your transfer on the island of Paros!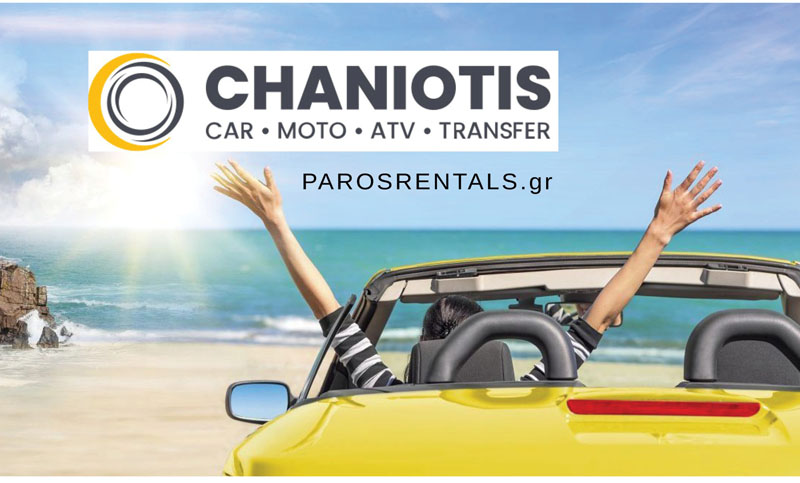 Car | Moto | Atv | Transfer
High Services-Safety-Quality and new fleet!
Paros Port | Airport or any Hotel in Paros & Antiparos
There is no better choice for your rental needs while visiting the majestic island of Paros. If you want to admire the unparalleled natural beauty, see the remarkable archaeological sites, visit the numerous unique settlements that are scattered all over the island and explore every corner for secluded beaches and hidden taverns you will need safe and reliable means of transport.
And here comes Chaniotis Paros Rentals that can offer you unequalled quality, security and comfort for your excursions. With an extensive range of vehicles, safe and well maintained, you can choose a car, jeep, mini van, scooter, ATV, buggy... whatever you wish to enjoy your rides! With free pick-up and delivery, high quality services and competitive prices, Chaniotis Paros Rentals is the ultimate rental choice during your visit to Paros and Antiparos.
Choose your vehicle online, complete easily the check in and the contract will be ready for to take off for your vacation!
Chaniotis Paros Rentals
Tel. +30 2284 0 91248
Mob. +30 693 4215 919
Email: info@parosrentals.gr