"Silver travellers" in Greece – Where to go. What to do.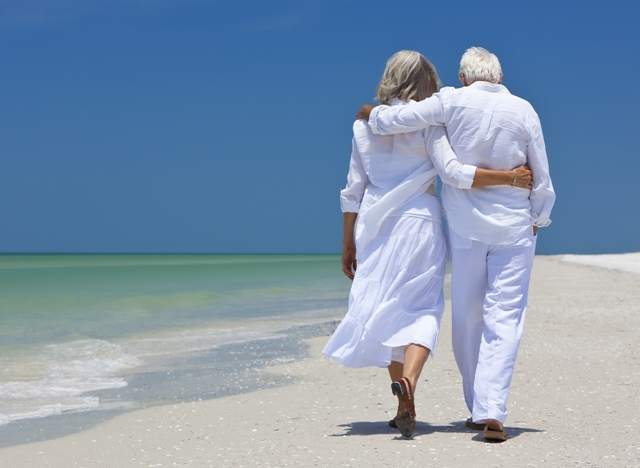 Be well, be happy – and be you
Information by the Greek National Tourism Organization (GNTO)
Well-being is about getting the sensation of longevity while letting the blue rays of a skyscape penetrate your skin; while tasting a dish topped with spring and summer aromas; or while immersing yourself in rejuvenating turquoise waters. Human desire for feeling healthy, beautiful and achieving soul-mind-and-body balance can be fulfilled in a destination with a mild and inviting climate, a unique variety of naturescapes, and one of the healthiest diets in the world. Greece is the ideal land for finding physical health, emotional fulfilment and spiritual uplifting.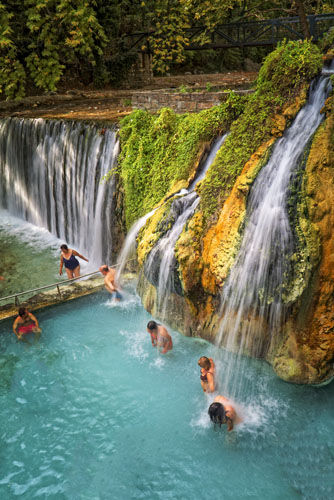 Feel the beneficial embrace of healing waters
Apart from the rare landscapes and special natural beauties, nature also endowed Greece with springs with important therapeutic properties. Spas are part of the country's national wealth, while their therapeutic properties were already known in ancient times.
Thermal and mineral natural therapeutic springs in Greece offer visitors the opportunity to receive treatment for chronic conditions in a natural way, whereas the healing properties of seawater, seaweed or sea mud help relieve stress and anxiety, and enhance mental performance.
Water therapy revitalises the spirit while eases pain and treats chronic conditions in a natural way. Spa centers with state-of-the-art facilities and specialized staff can be found in the majority of five-star hotels, scattered all over Greece. Moreover, thalassotherapy is used as a combination of relaxation, revitalisation, recreation and healing achieved in the ideal weather conditions in Greece. A holistic approach to soul-mind-and body rejuvenation is being introduced as part of using the healing properties of water, including a wide range of fitness and wellness products and services.
You can experience and embrace all these therapies and products in the finest facilities, which include parks, gardens, rivers, lakes, clinics, therapy centers, therapy-related accommodation and controlled diet under the supervision of medical specialists.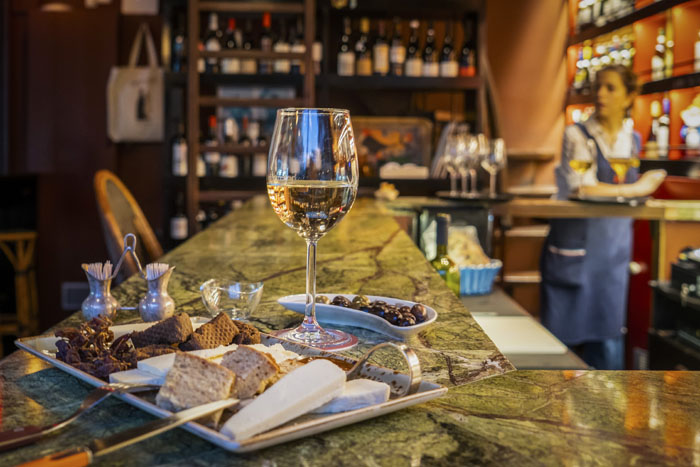 Taste euphoria
Greek gastronomy keeps alive a deep-rooted tradition of fine food and wine from classical times, through Rome and medieval Europe, to what we eat and drink today. Cheese, wine, honey and olive oil – four of Greece's most valuable contributions to culinary culture – offer illuminating insight to the country's collective gastronomic consciousness as well as a useful background to reading Greek comedy and lyric poetry.
Deeper in the well of Greek gastronomic possibilities, olive oil, honey, mastic, saffron (Krokos Kozanis) and seafood form part of the modern Mediterranean diet. They are all known for the multitude of health benefits they offer as well as their cosmetic skin care applications. Vinotherapy, apitherapy, and mastic therapy are used in anti-aging cosmetic treatments and spas for over a decade already. Apart from the traditional culinary methods, molecular gastronomy creates olive oil bonbons and makes use of the power of saffron threads inspiring new, exhilarating journeys of gastronomic imagination.
See though your wine testing glass the winelands of Greece: rows of grapevines hint at the marvelous wines that await you, while the tables for the Symposia are already set: cakes, sweets, nuts, fresh and dried fruit accompany the wine; a life depicted on vases in the metaphor of a dance of Silenus and his Satyrs.
Hike the vineyards of Northern Greece; go on a cellar tour in the South Peloponnese; and celebrate the grape harvesting in Attica.
Wear cosmetics from the workshop of nature
Our ancestors used to make cosmetics with balsam, myrrh, common lime leaves, and iris. They would also dye their hair with sage leaves and myrtle fruit, and spread oil on their bodies. Thousands of years later, it has now become a trend to use natural cosmetics and healthy beauty methods. The Greek natural cosmetics have earned a distinctive position on the international market.
Fruity and flowery worlds come alive into the natural cosmetics. Only nature knows how to treat your skin and that is exactly what it does with the made-in-Greece products. Use lavender and lemon for hand creams, orange flowers and rose for shower creams, pure olive oil and honey for mild soaps, laurel oil and rosemary for shiny hair, pomegranate and grape for glowing skin, and mastic with cocoa butter for tender lips. All the secrets of health and beauty are sealed in a wide range of products on the market.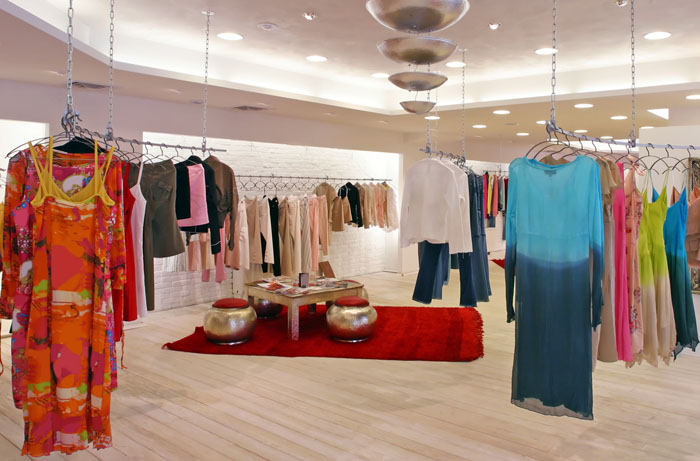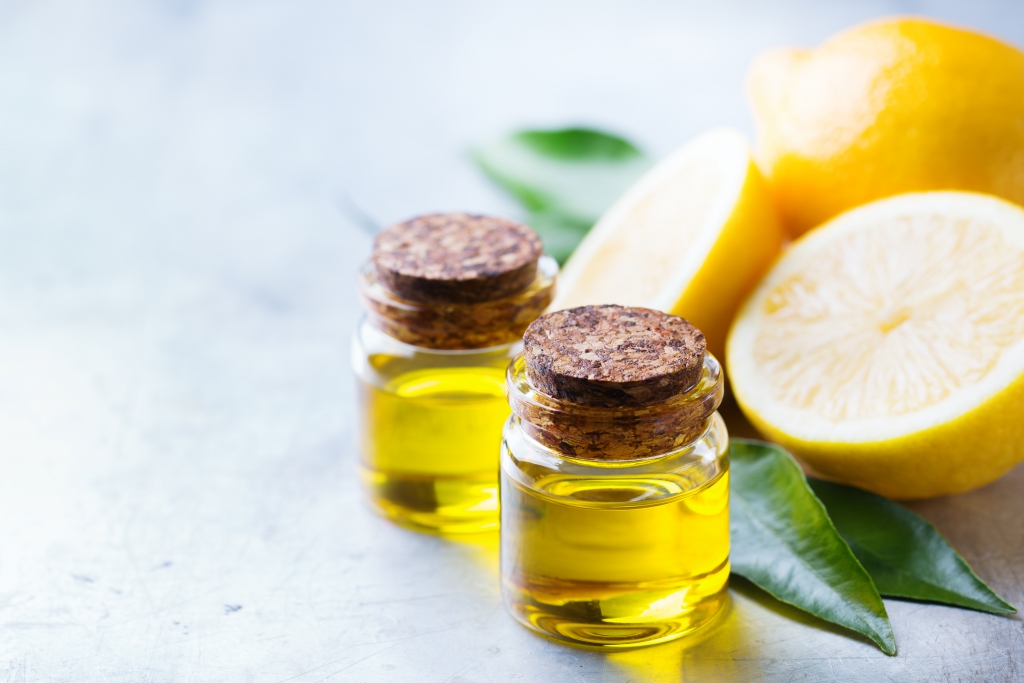 Immerse yourself in the midst of history while shopping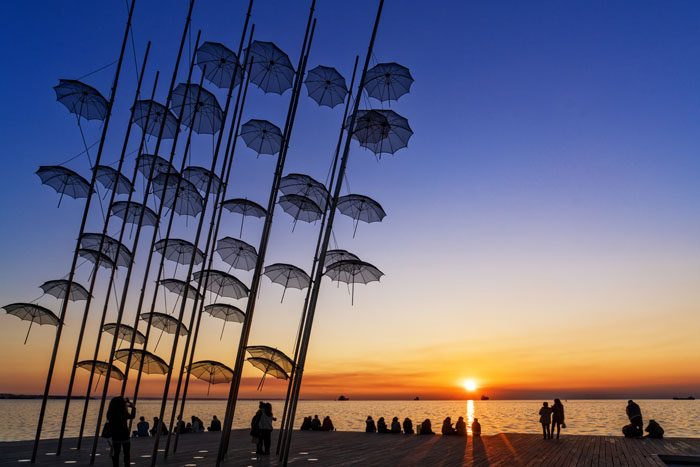 When you visit Athens and Thessaloniki, you will definitely enjoy shopping during your stay. Whether you are looking for luxury items, little vintage treasures, or love strolling and shopping in traditional markets, big department stores, or shopping malls, you will fulfil your shopping wishes here.
Discover handmade jewelry at little bead shops and handicraft stores downtown. Explore the numerous backstreets and arcades. In Athens, Monastiraki and the neighbouring Psyrri area are the ideal shopping destination for those who look for authentic vintage furniture and decorative items.
In Thessaloniki, the main shopping streets are located in Tsimiski, Mitropoleos and the streets around them. These streets are renowned for their elegant shopfronts, where famous fashion ateliers and new designers are based. An enjoyable walk at beautiful Aristotelous square, where shops blend in with cafés and ouzo tavernas, is also a great place to start your shopping little journey.
If you are an artist, or an art lover, at gift shops of city museums, such as the Acropolis Museum, you will find true copies of ancient art as well as modern original works of art inspired by ancient Greek heritage. A visit to the Museum of Cycladic Art would also be a great idea, if you love the abstract style of prehistoric Cycladic Art. If, however, you prefer ornate creations, visiting the Benaki Museum is a must for you; on display you will see earrings, necklaces, and rings fit to a Byzantine noblewoman.
While in Athens, in Kolonaki district, visit galleries which house works of art by contemporary famous artists; in Gazi neighborhood you will find items created by new and rising artists.
If you are fascinated by modern jewelry, decorative art works and silkscreens, then you must pay a visit to the Macedonian Museum of Contemporary Art.
The shop at the Teloglion Foundation of Art of the Aristotle University of Thessaloniki sells its own publications as well as other interesting art books. You will find artefacts inspired by various exhibits from the Foundation's collection as well as original ones crafted for the hosted exhibitions.
If you are more of a classic art lover, then don't forget to make a stop by the Archaeological Museum of Thessaloniki and the Museum of Byzantine Culture. The shops here have beautiful jewelry inspired by antiquity as well replicas of statues and of other museum items.
In the heart of both cities the air is filled with strong aromas of all kinds of spices; cinnamon, cloves, star anise, pepper, cardamom, curry and boukovo (hot paprika), etc. Greek markets offer, also, a wide variety of choices for those among you who prefer eco-friendly and biological products. You can buy gifts for your loved ones from environmental organisations, and contribute to the protection of Greek nature, wildlife and stray animals.
Silver tourists can discover a real abundance of joy through the benefits Greece has on offer: hiking trails amid lush and fragrant forests; mountain villages scattered in the backbone of the Greek countryside; architecture that depicts the different conceptions of the world around us; summer performances at ancient theatres; spacious playgrounds and exciting amusement parks for children and grownups who wish to remember their age of innocence.
And let's not forget about romance: Romantic love is what all you are looking for –regardless of age. Explore medieval castle-towns, and walk around cobblestone alleys; take long, sandy walks along the shore, and watch the sun slipping into the vast blue sea colouring up the sky.
Trust the magic of new beginnings and sunsets – in Greece.